Cosmos s.n.c.
Commercial and administrative offices:
S.P. Casarano-Ruffano h. km 2
73049 Ruffano (LECCE) Italy
Phone
+39 (0)833 693517
Fax
+39 (0)833 693440
---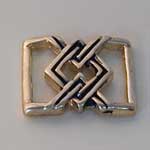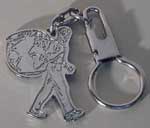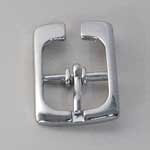 Cosmos snc
Highly qualified personnel and constantly updated technologies allow us to guarantee the best service together with professionalism and constancy in quality. First choice raw material, modern implants, and creativity of our model makers: we are able to produce high-quality products with low time and cost factors.
The Cosmos Metallic Accessories Group produces and directly trims metallic accessories in Zn+Al+Mg alloy and brass, for the following sectors:
FOOTWEAR MAKERS: Buckles, holdfasts, ornaments, laterals, name plates.
PELTRY: Buckles, attachments, slide fasteners, rings, chains, bosses, name plates, spring catches, cursors and zippers.
CLOTHING: Buttons, strass chains, jewel buttons, safeties, clips, attachments, slide fasteners, buckles.
RELIGIOUS ARTICLES: Medals, crosses, crucifixes, bead chains, photo frames, bells, magnets, cribs, cenacles, Easter, key chains, statues, paperweights, resin-bonded labels, Saint Benedict crosses, rings.
CEMETERY ART: Medals, crosses, crucifixes, bead chains, flower-stands, sculptures, frames, photo-frames, friezes.
INTERNAL FURNITURE: Door handles, knobs, keys, friezes, plates, ovals.
MILITARY FURNITURE: Buckles, buttons, attachments, slide fasteners, cursors, safeties, friezes, crests, key chains.
PROMOTIONAL: Gadgets, souvenirs, key chains, safeties, statues, paperweights, money holder, comfit-boxes.
IMPLANTS INSIDE THE GROUP.
PRESSWORK.
MODELING MADE IN ITALY.
TURNERY / TOOL-ROOM.
GALVANIC: copper, antique copper, gold, silver, nickel, oxidized silver, brass, antique brass, burnished, gun-barrel (mercury), other on request.
ENAMELING.
BRUSHING AND POLISHING.
POWDER PAINTING.
ASSEMBLY.
PACKAGING AND WAREHOUSE.
We also work on scantlings and/or client drawings, with the maximum reservedness, sternness and professionalism.
Counting on thousands of articles for each line of product, we invite you to request our catalog, specifying your sector of interest: we will immediately send you an updated catalog.
For any doubt or particular request, don't hesitate to contact us: we are at your complete disposition.